Top 10 Alloy Wheel Brands in USA  Motoring Junction
Alloy wheels have, for quite some time now, been the best additions your wheels can get. They're strong, durable, and absolutely gorgeous. Yes, they're a bit on the costlier side, but they're worth every single penny. Many recent vehicles come equipped with standard alloy wheels variants, but unless you pay a bit more, you're likely going to get a cheaper quality blend of the alloy, that may not be the best you can get for the price you're paying.
So in this article by Motoring Junction, we're going to take a look at some of the best alloy wheel brands in the USA, so that you get the best value for your money.
HRE Wheels
HRE Wheels is a company that designs automobile interiors as well as manufactures the Forged one-piece, two-piece ( using Proprietory FMR process), and three-piece alloy wheels. For people who want something affordable yet cool looking, HRE also offer casted alloy wheel called Flowform.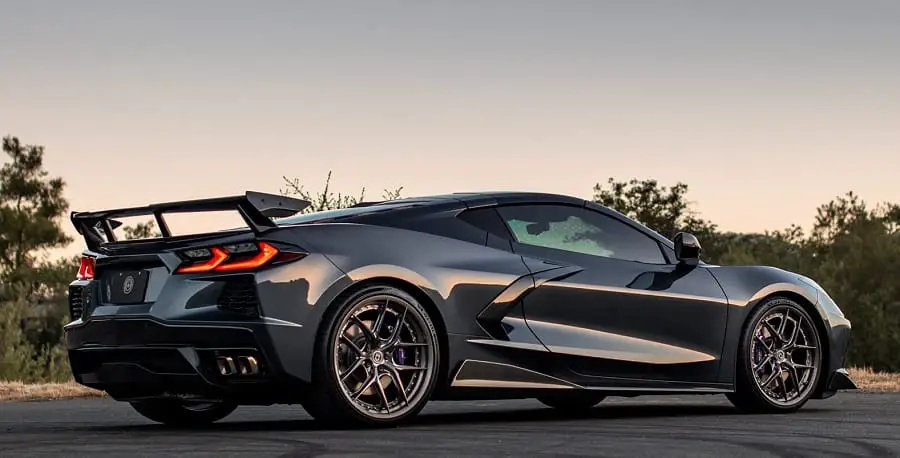 HRE Wheels offer wide range of aftermarket wheels. This included light-weight aluminium alloy wheels for racing, Wheels for High-performance supercars, luxury car wheels as well as many alloy rims for several SUVs.
They are produced in San Diego. HRE is a California-based company and has a TUV approved facility.
Enkei
Enkei is a company that delivers gorgeous custom wheel designs set to keep up with the trends, using composite alloy technology. Their rigid testing is what stands out most, and it has a reputation for passing the stringent JGTC standards – meaning they are built for heavy usage and can take a lot of damage. They have six categories of wheels: Racing Series, Racing Revolution, Tuning Series, Performance Series, Classic Series, and Truck & SUV.
Enkei has a long history of being in business since 1950. This means that they also have one of the most remarkable manufacturing facilities all over the world.
Apart from aftermarket wheels, they also supply OEM wheels to many Japanese carmakers and GM. Fun Fact: Enkei has been the Official Supplier to the McLaren F1 team since 1995. The company is headed towards perfection and delivers the best aftermarket wheels.
BBS brand originated from Germany in 1970. The founder Heinrich Baumgartner and Klaus Brand were amateur racers working on getting most out of their cars. They initially worked on fiberglass body panels to reduce vehicle weight but later realized the importance of having low unsprung weight. Therefore, they then moved to develop a unique three-piece RS design racing wheel that made them quite popular.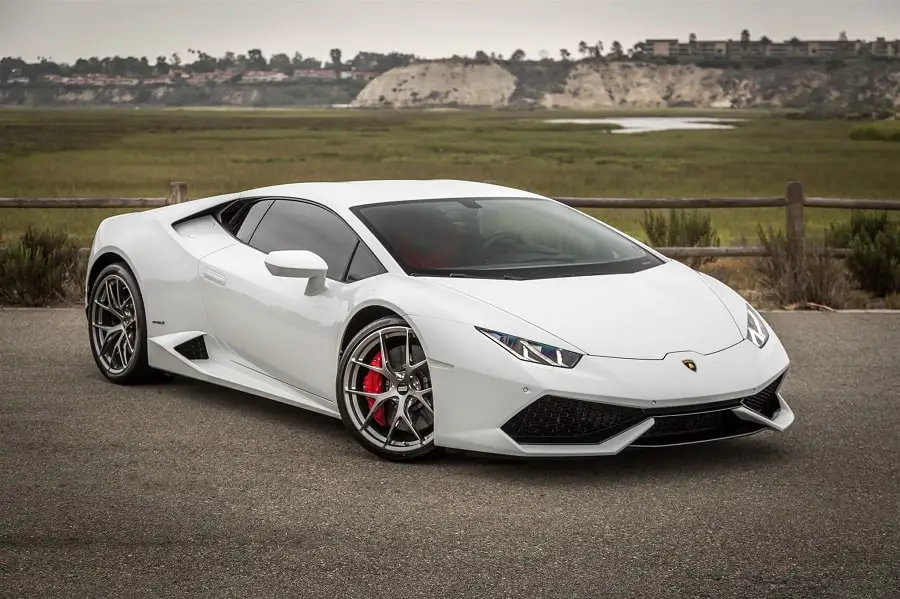 BBS is a company that strives for the highest quality standards in the market. They've tried to put all of their expertise in the designs of good wheels and have a racing experience of 35 years.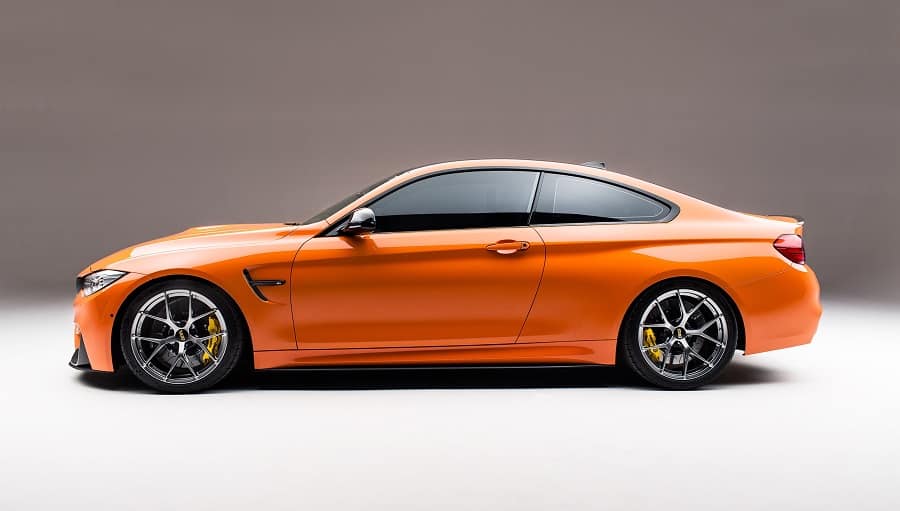 Vehicle manufacturers and race teams from all around the world recognize BBS's efforts and trust wholeheartedly in its ability to meet deadlines, build quality wheels, and deliver nothing but the best.
OZ Racing
Oz Racing alloy is an Italian Wheel brand formed in 1971. Staying true to its roots, this company pays close attention to details. Their focus remains to offer wheels that are perfect fusion of performance, construction quality and design.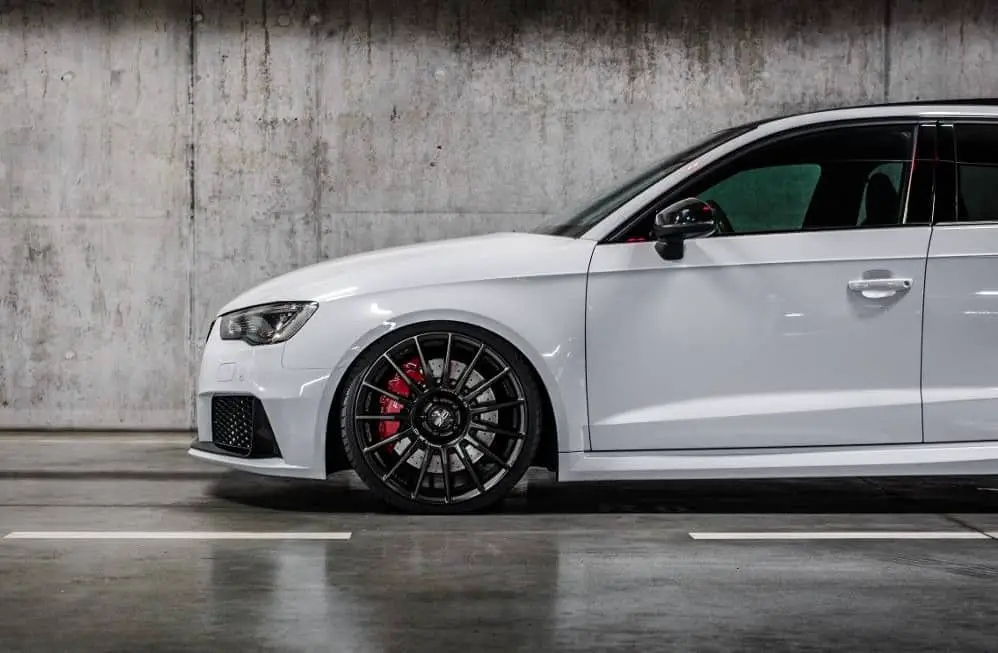 OZ supplies wheels to big motorsport team in Formula1, DTM, Indy Car Racing, WRC etc. This brand has a wide variety of designs suited to your application and design.
Apart from Cars, OZ Racing has a wide range of motorcycle alloy wheels. They first introduced motorcycle wheel back in 1971.
Volk Racing Volk racing wheel is a sub-brand of Rays Engineering, a historic Japanese company. Volk Racing wheels are the benchmark for Forged sports wheels – focussed on providing leverage for racing technology. With this brand, the focus remains on the lightness and strength in the wheels which have been attained by applying the latest analytical technologies.
They use a clean silhouette with a lack of ostentation – so you know the wheels will prove to give you that extra edge on the track by keeping the low unsprung weight.
Anrky Wheels
Anrky wheels is known to be a prominent brand trusted for its second to none alloy rims. The company has valued its love for innovation and it knows what it takes to be among the top wheel manufacturers in the modern automotive industry.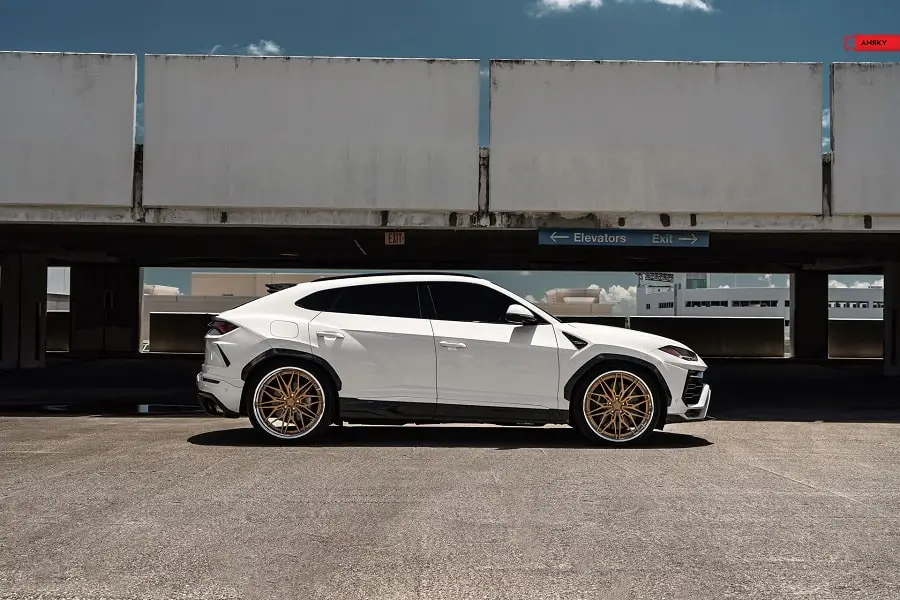 They have been completely obsessed with creating nothing less than the perfect wheels for your vehicle, and have devoted almost all of its engineers into research and development. The result – an almost unbeatable wheel that can only be beaten by a more advanced wheel made by Anrky.
Forgiato
Forgiato started as a simple wheel import company, but today it is also into the luxury wheel manufacturing industry. Naturally, these wheels are the most expensive ones in this list, and probably one of the few companies in the whole world that can live up to its name in the luxury wheel industry.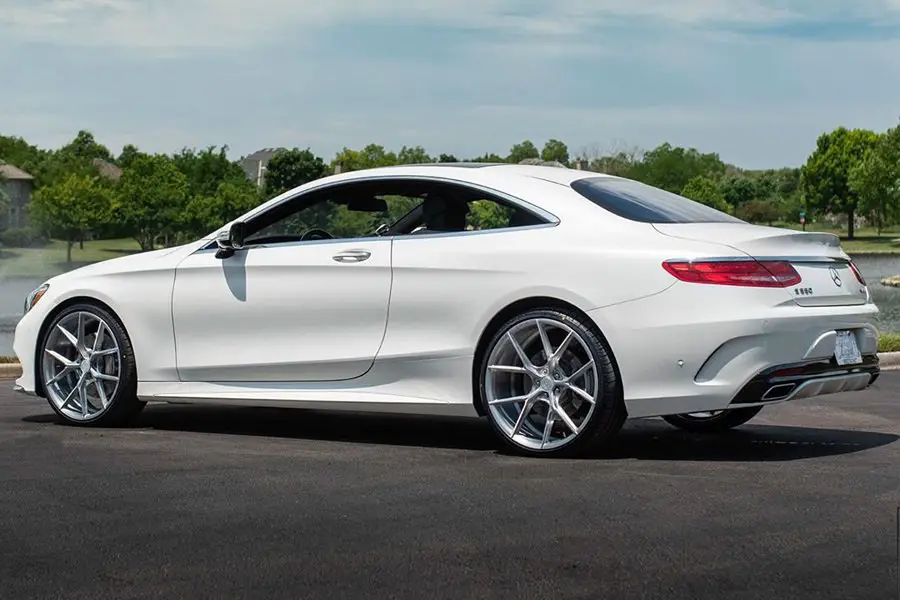 We have to say though, this brand is not for everyone and you might have a love hate opnion about their designs. If you like flashy blinged out wheels, Forgiato makes some amazing wheels. This brand is quite popular with the High-end SUV owners.
The company is committed to pushing the envelope of excellence and innovation to change the aftermarket wheel industry. Its foundation has been built on precision and accuracy and quite honestly, is a tough competitor to beat.
ADV.1
The company ADV.1 is a global leader of wheels in the design, manufacturing, and marketing of luxury wheels. It produces variants of One-piece, two-piece and three-piece forged wheels. One the budget offering they also have a Flow Form series that are a step above the cast wheels.
They try to produce the highest quality materials for the various kinds of luxury and high-performance sports cars and supercars, as well as with services for various aftermarket companies.
Voxx Wheels
Voxx Wheels started its journey way back in 1995, due to strong demand for quality products at affordable prices. They focus their attention on everyday cars and not just supercars.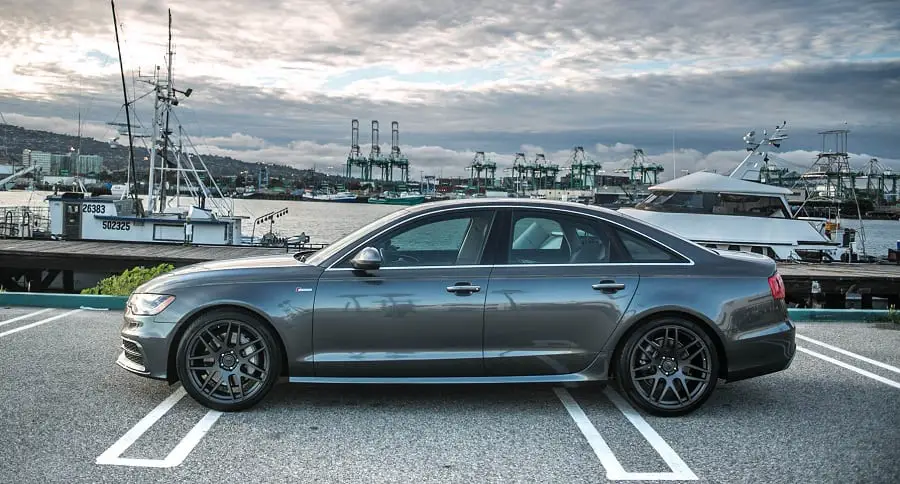 Backed by a tremendous 28 years of experience, they have successfully channeled their enthusiasm in the automotive industry to develop wheel manufacturing differently. They even provide state-of-the-art customer service – which is the heart of their daily operation.
Lexani Wheels
Lexani Wheels started operations over two decades ago. Over the years, Lexani has evolved into a car customization design house rather than just a wheel manufacturer. Apart from wheels, Lexani offers luxury front grilles, offroad products, and tires.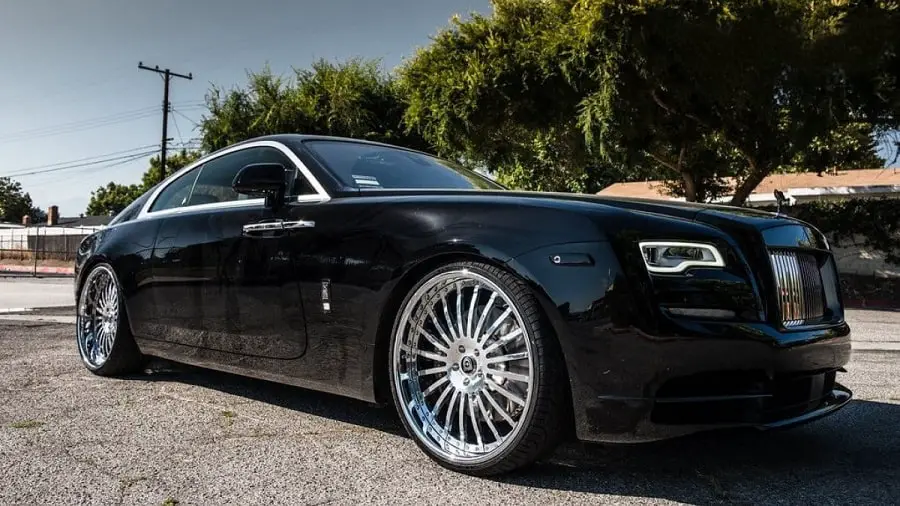 Their new Motorcar Division offers tastefully speced out niche cars. This includes armoured vehicle, lifestyle vans, all-terrain vehicles, SUVs. And with all of them luxury and style go hand in hand.
Why Alloy Wheels?
Alloys are metals made by blending metals like aluminium and magnesium, among many other metals. Mixing certain metals together at right temperatures gives way to stronger, lighter, and more ductile materials – all of which are desirable factors in making wheel rims.
You get an enhanced cosmetic appeal as well, so you can be sure to turn more than a few heads while driving around town. Although steel is still being used by many manufacturers, automotive dealers and customers are continuously moving towards alloy wheels, and we can see why. They are light, look stylish, adds wow factor to your car, and no rim rusting issues.
Less wheel weight contributes to quicker acceleration and shorter braking distance. Light unsprung weight also means better directional changes, less strain on the suspension and other chassis components. During extreme driving conditions, alloy wheels will be able to dissipate heat away from the brakes by providing better airflow, reducing the risk of brake fading.
There are surely a lot of benefits to steel wheels, and it is a good thing to adopt them in your hardcore offroading vehicle. But if you take into consideration the numbers of facts and factors – such as the cost of the standard equipment of both steels and alloys, the lightness, ductility and even the appearance – it is clear who the winner is. Alloy wheels will also not put a strain on your wallet during maintenance.
A Brief History Of Alloy Wheels
During the very beginning, alloy wheels were made of very light magnesium alloy. They weren't very popular amongst traditional automobile fans because of the cheap quality they "showed" themselves as.
In mid-1960 though, refinement of the aluminium casting was introduced into the manufacturing industry as they were safe, but not that brittle. This completely changed the way aluminium alloys were made, and looked. Also, until now the major problem with aluminium was its low ductility but this had also been solved now, leading to less damage and more attractive designs.
The light-alloy wheels during those days were made of magnesium and caused a lot of failures which were attributed to its low ductility. But during this time the poly cast aluminium alloy wheels had improvements and were widely adopted because the aluminium wheel took the place of magnesium as a low cost but high performance alternative in motorsports.
That's where things really took off. The alloy wheels were a bit more expensive to produce than the standard wheels but soon enough, they were used as a standard option in most vehicles.
But at the end of the day, these wheels were still a bit expensive for manufacturers to take care of alone. Enter Companies that focused on manufacturing premium alloy wheel for road and racing.
These brands essentially supply OEM wheels to car manufacturers, or they sell them as aftermarket rims separately online or through dealers. Some even do both.
When this market opened up, a lot of brands started surfacing, and not all of them were good. So we've compiled a list of the best brands in the USA that are guaranteed to leave your car drop-dead gorgeous and give you the pride of owning such wheels.